Posted by Britni Athey on Jun 4th 2021
The Schwinn name has been one of the top brands in the cycling industry for over a century. Schwinn bikes were started by a German immigrant by the name of Ignaz Schwinn in Chicago in the 1890's.
This was during a time when men wore top hats and rode bikes with large front wheels as a fashion statement.
These bikes were also popular with bold women- giving them their first taste of independent transportation.
Bikes became vastly popular and hundreds of bicycle companies emerged. Then in 1903 Henry Ford introduced the Model A car - most of these bike companies went out of business. But, guess what? Not Schwinn.
Schwinn was among the most popular bike companies and now, over five generations later it is still one of the most sought after bikes.
In 1965 Schwinn developed the indoor cycle bikes that are used today in spin classes, for cardio, and for muscle building and toning.
Schwinn bikes have a lot of great benefits for a very reasonable price.
Some of these benefits include:
A small foot print, contoured saddles, sturdy frame, great warranties, water bottle holders, and much more.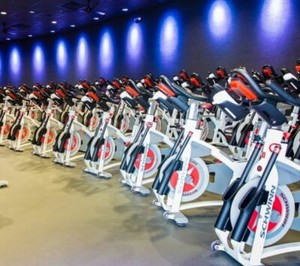 If you would like a Schwinn bike for yourself click here